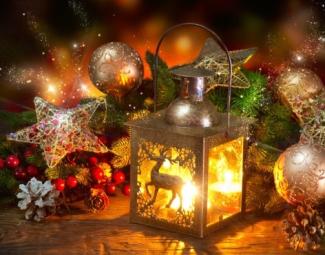 I hope you all had a great Thanksgiving! As we get ready for an end to 2020 (Finally!), I want to wish you all a safe and happy Christmas season.
 There was a lot of concern and apprehension leading up to the 2020 elections, but the financial markets held steady and performed extremely well during November. The Dow Jones Industrial Average closed above the 30,000 milestone on Tuesday 11/24, and had its best month since January 1987, with a 12.8% gain for the month through Friday 11/27. From its 3/23/20 bear market low of $23.4 trillion, the total capitalization of the US stock market has climbed $16.4 trillion to $39.8 trillion as of the close of trading last Friday 11/27/20 (source: Wilshire).
 Even though the markets have recovered nicely from the early spring economic shutdown and interest rates remain low, we are still hopeful that employment numbers will continue to rise as many sectors of the economy try to bounce back. With over 2/3 of the U. S. economy dependent on consumer spending, getting back to full employment will be critical to future economic growth both here and outside the U. S.
 This issue of our newsletter contains a link to my most recent Podcast, where I discuss how normal human emotions can cause us problems when thinking about our investments. The Podcast is about 20 minutes long and I encourage you to take a few minutes and listen in when you can. Also, there's a good article on year-end charitable giving you might find beneficial.
 I'm extremely optimistic about the economy and the markets for 2021, but as you know there is always unexpected volatility along the way. Don't be surprised when volatility rears its head in the financial markets again without a whole lot of warning. As always, diversification of your investments in a manner appropriate to your personal needs and situation will continue to be important as we head into 2021.
---

Our 2nd Podcast "Emotions in Investing" in our NEW Podcast Series "Your Financial Journey" Is LIVE!
Barry discusses the various emotions investors may experience throughout their financial journey.
CLICK HERE TO LISTEN
DECEMBER CLIENT SPOTLIGHT
Fran Justus ~ Camden Lee ~ William Murray ~ John Halliwill ~ Sue Johnson ~ Geneva Peretti ~ Joyce Greeson
Stephanie Schmidt ~ Sue Burgess~ Shirley White ~ Larry Noskrent ~ Barbara Camarata ~ Charles Taylor ~ A.B. Frisby
        David White ~ Brayden Watts ~ Sheryl Crutchfield ~ Joe Moran ~ Phil Anderer ~ Scot Wall ~ Craig Justus   
The Dow Jones Industrial Average is a popular indicator of the stock market based on the average closing prices of 30 active U.S. stocks representative of the overall economy. It is not possible to invest directly in an index. 

This article or material was written or produced prior to the LPL Registered Representative's association with LPL Financial. The opinions expressed in this material do not necessarily reflect the views of LPL Financial.