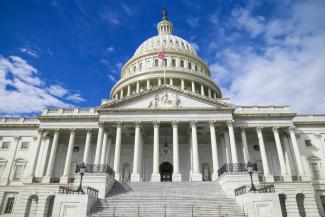 The Debt Ceiling: How High Will the Government's Credit Limit Go?
Episode Number 2021-6
As we approach the $28.4 trillion U. S. government "debt ceiling", a lot of media attention is focused on Congress and its political strife. Barry discusses the debt ceiling issue and puts long-term investing in perspective.
This article or material was written or produced prior to the LPL Registered Representative's association with LPL Financial. These views are those of the author, not of the broker-dealer or its affiliates. This material contains an assessment of the market and economic environment at a specific point in time and is not intended to be a forecast of future events, or a guarantee of future results. All investments involve risk, including loss of principal. Forward-looking statements are subject to certain risks and uncertainties. Actual results, performance, or achievements may differ materially from those expressed or implied. Information is based on data gathered from what we believe are reliable sources.